Newsfeed - Brexit for Morons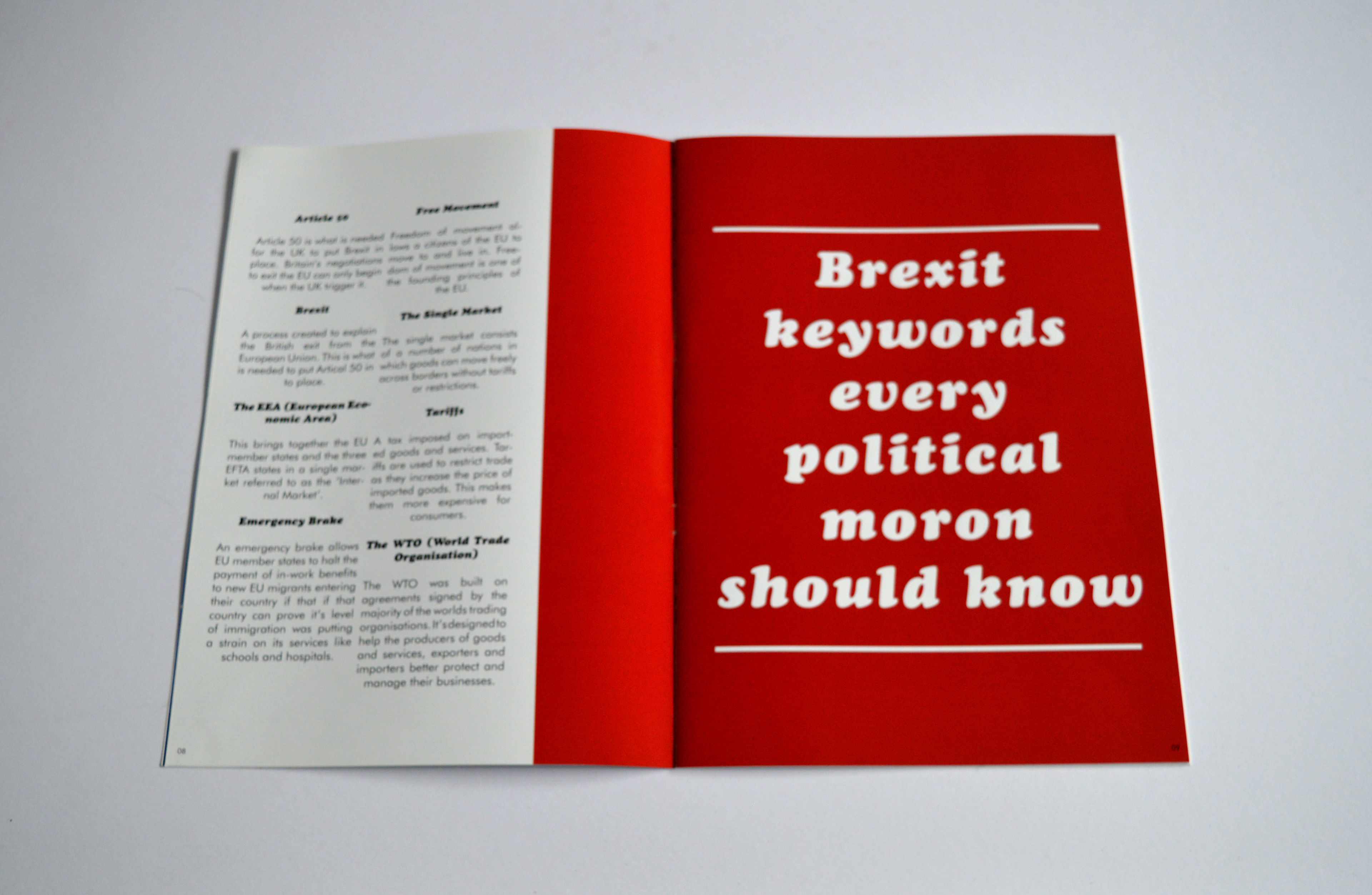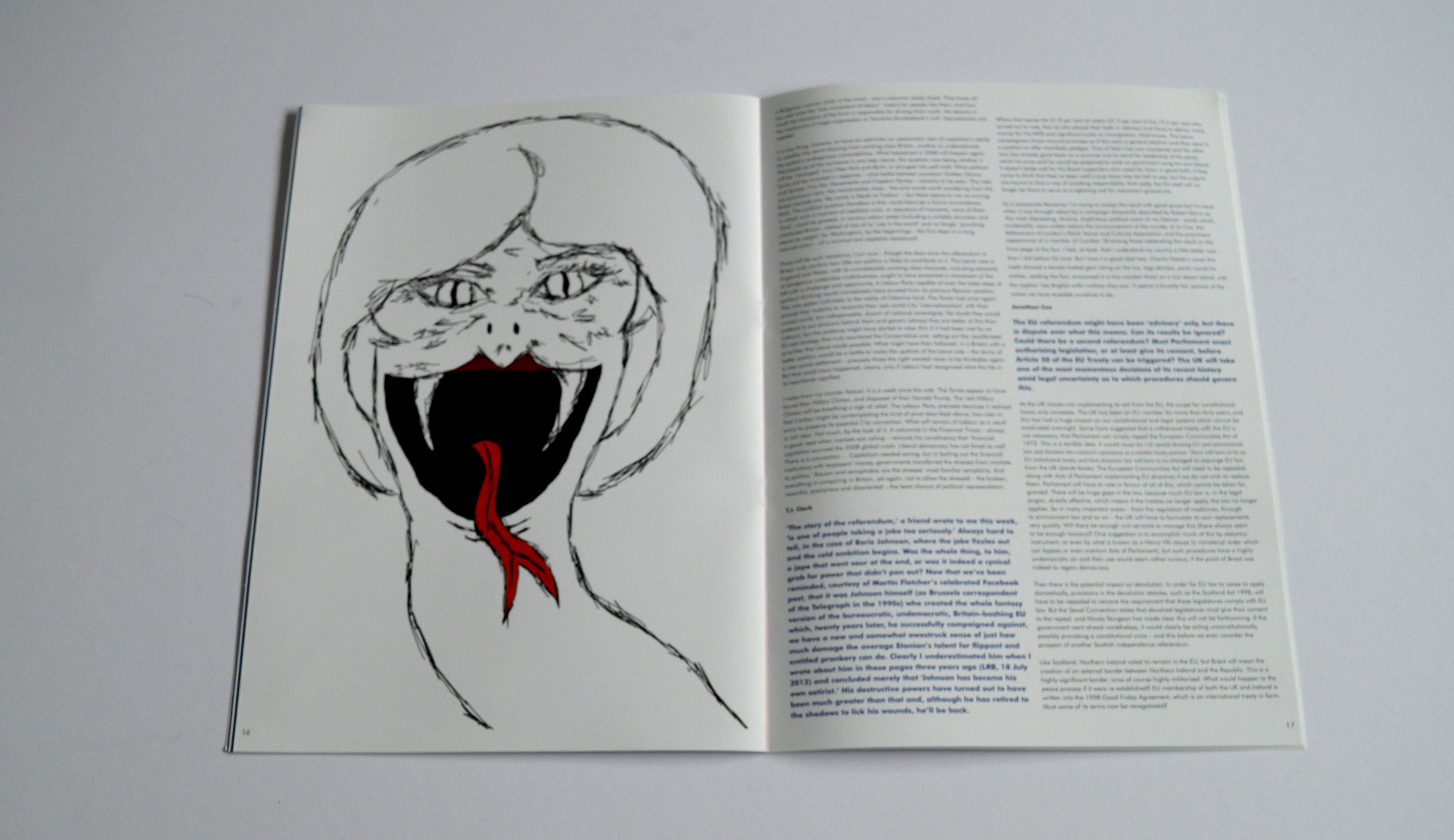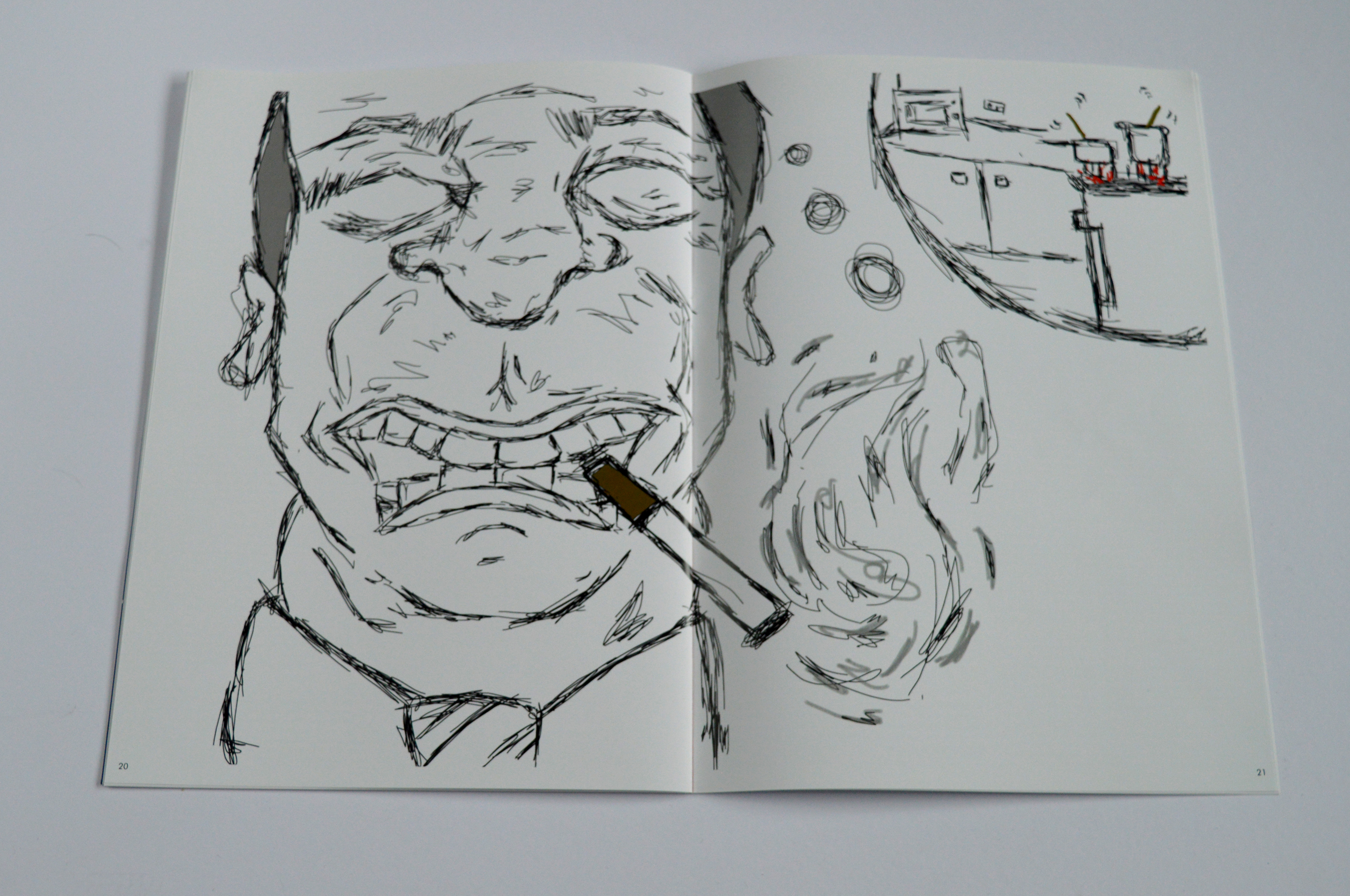 At the time of this project we had recently had the Brexit Referendum, this project took time at the place of speculation about what would happen to our country (October). For this project I was inspired by caricatures, I've always felt that caricatures are the most interesting way to present politics, I've always loved how they show the comedy of how badly the politicians are usually doing. 
For this project we had to create a publication, within this I did include my own caricatures, the style I went for was a bit sketchy/scratchy, this shows the way I felt about the politicians and how they were handling the Brexit situation. For example in the article where it talks about Nigel Farage it talks about him stirring the pot, I've ensured to include this within the illustration to give emphasis on his Brexit standing from the article.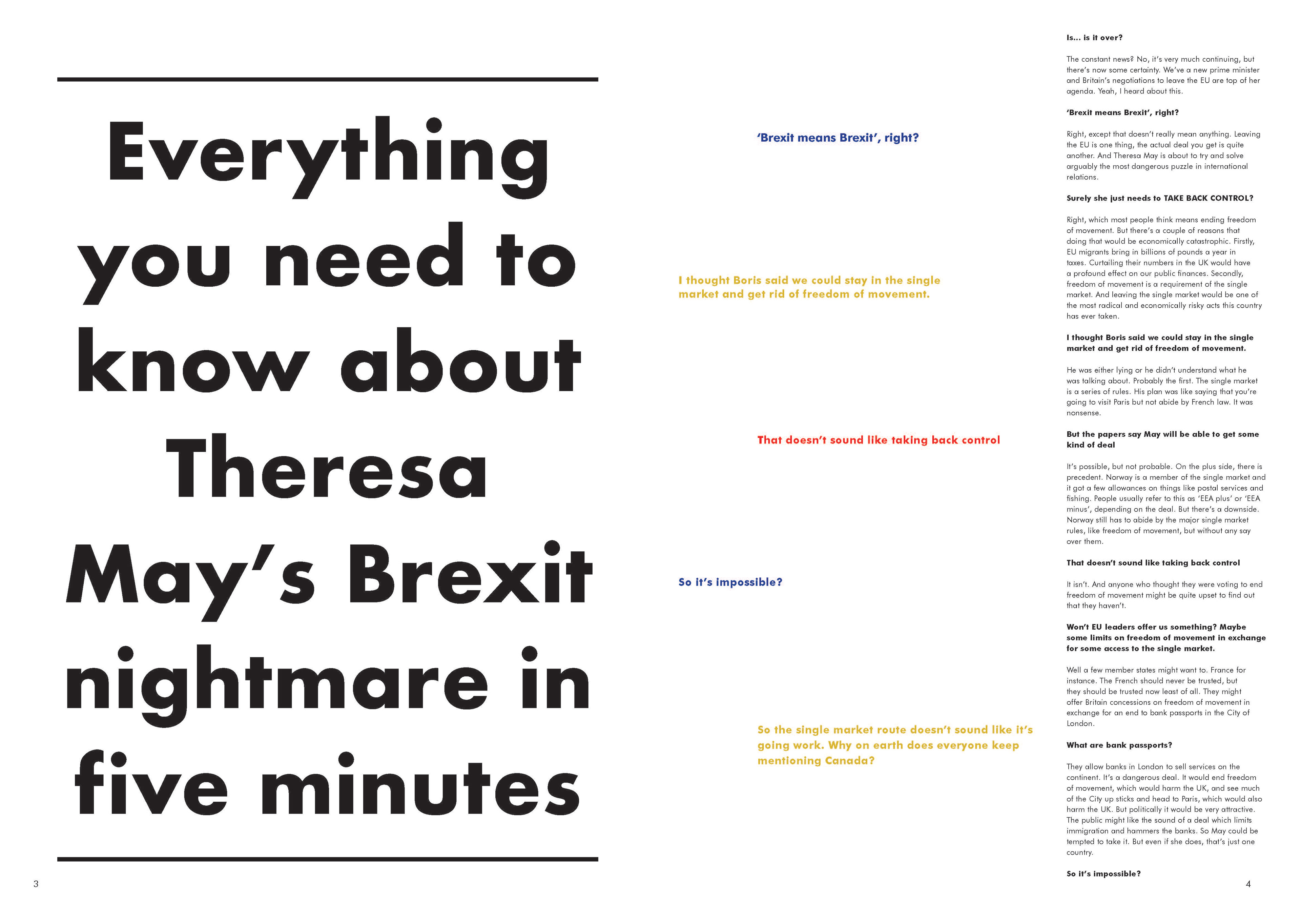 After getting feedback on my caricatures, I changed them into photographs with illustrations over shows the characteristics I did in my own illustrations. This made the publication look more resolved and in the long run I felt it looked better. I laid the parties colour with a low opacity over the photos in order to inform the audience more about these politicians.